FOREVER FLORAL - A3 PAPER POSTER PRINT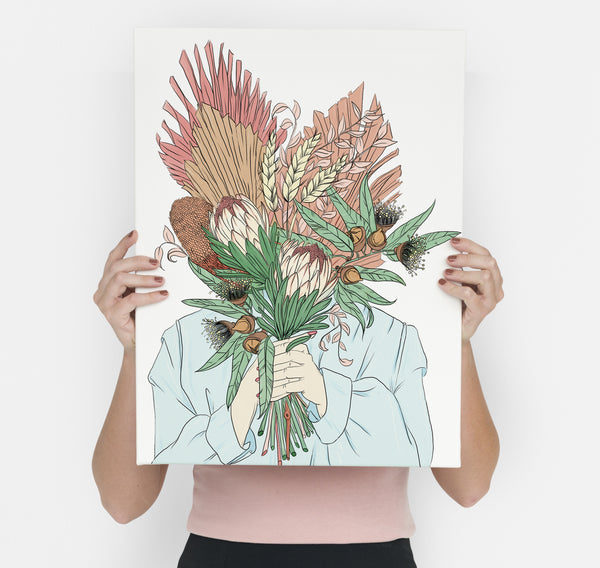 Life is short.
Buy the flowers. Use the good sheets. Burn the best candles. Stop to smell the roses.
I love giving and receiving flowers, it is without a doubt one of the loveliest things you can do for someone.
Give this piece as a gift of Forever Florals to someone you love or gift one to yourself!
Important note :  A3 Poster Prints are printed to order. Please allow approx 3-5 business days for printing plus shipping time as selected at checkout. 
Product Details : 
- A3 Paper Size Unframed Print 
- A3 Paper Dimensions : 29.7cm X 42cm
- Brilliant full colour printing 
- Matte finish museum quality poster made on thick and long lasting (uncoated) paper 
- Paper weight : 200gsm / 80lb
- Shipped in sturdy packaging to protect your new artwork!
What can I do with my unframed print ?
- Easily frame this print yourself as it will fit into all standard size photo frames
- Frame and style on a sideboard / desk / shelf with a stack of books or a floral arrangement 
- Frame and hang on your wall alone or add to a gallery wall
- Leave unframed and pin to an inspiration / mood board 
- Wrap it up in pretty paper and give a gift to a friend!