MONSTERA MAMA - A3 PAPER POSTER PRINT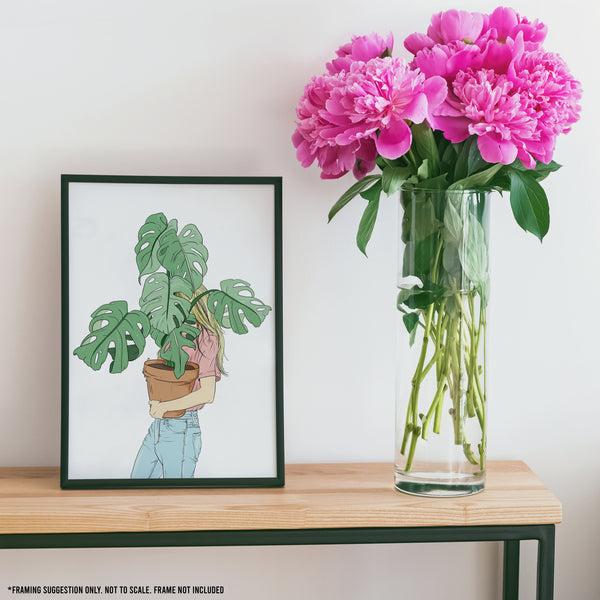 I like BIG PLANTS and I cannot lie! 
This print is perfect for any occasion but has really been made for that crazy plant lady that you know and love. We all have at least one frond, I mean friend, who has more plants than pairs of pants! 
Enjoy some Monstera Mama magic today! 
Important note :  A3 Poster Prints are printed to order. Please allow approx 3-5 business days for printing plus shipping time as selected at checkout. 
Product Details : 
- A3 Paper Size Unframed Print 
- A3 Paper Dimensions : 29.7cm X 42cm
- Brilliant full colour printing 
- Matte finish museum quality poster made on thick and long lasting (uncoated) paper 
- Paper weight : 200gsm / 80lb
- Shipped in sturdy packaging to protect your new artwork!
What can I do with my unframed print ?
- Easily frame this print yourself as it will fit into all standard size photo frames
- Frame and style on a sideboard / desk / shelf with a stack of books or a floral arrangement 
- Frame and hang on your wall alone or add to a gallery wall
- Leave unframed and pin to an inspiration / mood board 
- Wrap it up in pretty paper and give a gift to a friend!